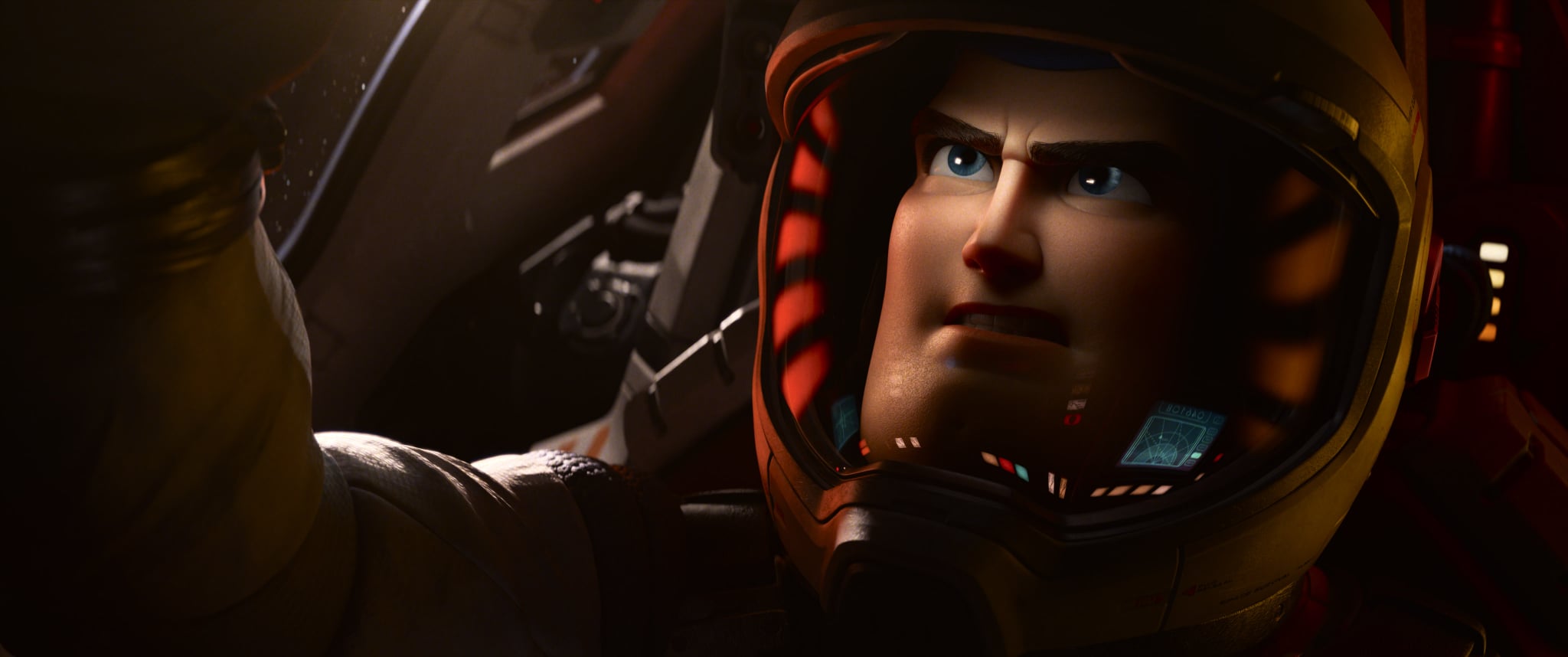 Chris Evans isn't done with Disney just yet! During Disney's Investor Day on Dec. 10, 2020, the former Captain America was revealed to be voicing the lead in Disney and Pixar's upcoming film Lightyear, an origin story about the man behind Toy Story's Buzz Lightyear.
Described as "the definitive story of the original Buzz Lightyear," the film follows the journey of a young test pilot who becomes the space ranger that spawns the ever-popular Buzz Lightyear action figure from Toy Story. So maybe Buzz had a reason to believe he was a real man after all!
Evans took to his social media right after the reveal, writing, "Working with Pixar is a dream come true. I've been a massive fan of their films since the very beginning. My team could barely contain their excitement when they told me that Pixar had a pitch for me. All they said was 'Buzz Lightyear.'" Though the actor wrote that Tim Allen's voice work could never be touched, he went on to say, "This one is gonna special, and it doesn't step on a single thing. I can't even put my excitement into words. I smile every time I think about it." Read ahead for more details about the film, including the recently released trailer.
Lightyear Cast
It's still unclear who will be starring alongside Evans in the film, but Angus MacLane, who co-directed 2016's Finding Dory will direct and Galyn Susman will produce.
Lightyear Trailer
Lightyear Release Date
The film is set to release on June 17, 2022.